Lady Gaga's Raw Talent Shines Through Joanne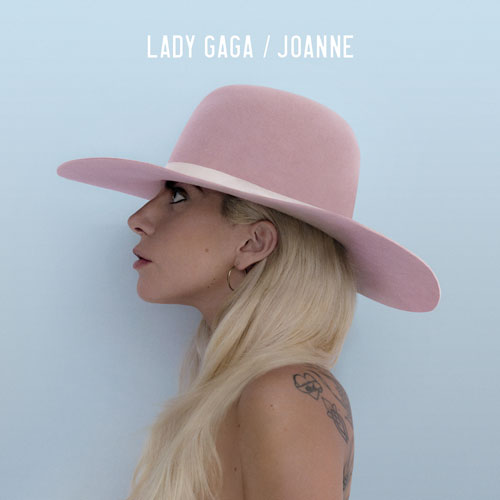 Madison Krzos
December 20, 2016
By: Madison Krzos
Lady Gaga ditches the meat dress and brings out her raw talent in her fifth studio album entitled "Joanne". Named after her late aunt, Lady Gaga showcases a no-gimmick vocal performance and a lyrically beautiful piece of self-expression.
With Gaga wearing a pink cowboy hat on the cover some would assume this is strictly a country album. Though, there is a country influence throughout, Gaga didn't just stick to one genre. Sure, she has her fair share of country songs like "John Wayne" and "A-YO" but she also has disco-rock tracks such as her single "Perfect Illusion" and slow breakup ballads like "Million Reasons". What I find interesting is the way Gaga effortlessly juxtaposes genres, like in the song "Come to Mama" you feel like you're thrown back to the 70s while still hearing some country influence.
Gaga mainly focuses on family and past relationships throughout the album. Gaga gives a touching tribute in the title track "Joanne", she showcases the hurt she feels about her aunt's early demise with the lyrics: "Every part of my aching heart needs you more than the angels do." With only an acoustic guitar accompanying her you truly feel the warmth of her voice throughout the whole song.
Gaga mourns another loss in the song "Angel Down". Written about the death of Trayvon Martin, Gaga admits she gets lost in the age of social media and asks "Where are our leaders". This track speaks volumes to Gaga's character and is nothing shy of a hauntingly beautiful piece of art.
The deluxe version of the album adds three more great songs. Just Another Day, Angel Down (Work Tape) and Grigio Girls. The extra couple dollars is worth it once you hear these wonderful songs.
"Joanne" is the break we all need from the usual pop radio hit. Gaga has come out on top with this album and she doesn't seem to be slowing down with an upcoming Dive Bar tour and a highly anticipated Superbowl performance in February.