SOS by SZA: Deep Dive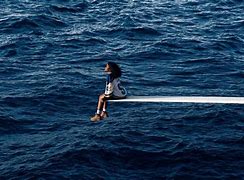 On December 9, 2022 "SZA" released her sophomore album called "SOS". SZA has been working on this album for five years. Since her most recent album, "Ctrl", fans have been awaiting her next release. The album is 1 hour and 8 minutes long and contains 23 tracks.  
SOS has been a big hit for SZA. The album got 1.4 billion streams and has sold 318,000 equivalent album units so people are starting to know her more. SOS has been #1 on billboard for ten weeks and her song "Kill Bill" has been on Hot 100 since SOS has been released. This is very successful for her, and she also won Billboard woman of the year.  
When I listened to SOS, it was very good. SZA has changed since her Ctrl era. She puts in more details about her past and how she fixes her mistakes. She talked about her ex a lot in this album and it's because she misses him but at the same time she doesn't. SZA doesn't want to be single, but she also doesn't want to be in a relationship.  
One of her songs called "Kill Bill" is her famous and has the most streams on the album. It was really good, and I loved it. SZA is talking about how she wants to murder her ex and his new girlfriend. She only wants him and doesn't want to be with another guy. She would rather be in jail and not want her ex to be with someone else. This song relates to the movie Kill Bill so that's why she named it like that.  
In "Snooze," she gave a very calm rhythm she talks about how she would do anything for her ex. She can't snooze and miss the moment when she's with her ex. She is saying how things were perfect when she was with him and just wants him back, but she also talks about the problems while they were together.  
My favorite song from the album is "F2F." I just loved it when I first listened to it. SZA is still talking about how she is still thinking about her ex, asking if he will come back to her or be with someone else. SZA said how she was with another guy because she misses her ex. Her ex wasn't loyal to her, and she hates how they were together and how she can't let go of him. But she somehow still wants him because she wants comfort, but she knew her ex was loving another girl.  
In "Open Arms feat. Travis Scott" SZA talks about how she misses her ex and if he ever comes back, she will be there for him in open arms. She is still holding up on to her ex and at the end she says "I gotta let you go" meaning she must leave her ex behind and just move on from him.  
I rate this album a 10/10. It was a good album and I loved how she changed her era. There are literally no skips on this album. I loved the people who she featured in her songs. I love the ocean and when I saw that her album theme was going to be an ocean, I just knew I was going to love the album. SZA put three singles on her album that I already heard. Before SOS was released, I was waiting excitedly for the album. I suggested that everyone should listen to SOS because it is a great and calming album. Some people might relate to the songs on the album, and I think people will actually like the album.