5SOS Expands Their Sound with New Album
Australian pop-punk band 5 Seconds of Summer's new album, CALM, first announced on the band's social media on February 5th, was finally released Friday, March 27th.
The record has a twelve-song tracklist composed of addictive jams like "Lonely Heart" and tear-jerking ballads such as "Best Years." The lead single, "Easier" was released last May followed by "Teeth" in August, which happened to be included in the 13 Reasons Why: Season 3 (Music From the Original TV Series) soundtrack. "No Shame" was released as the third single alongside the album announcement on February 5th.
Despite dips into a familiar pop sound with "Wildflower," the record presents a far darker tone than previous albums. With bass-heavy tracks like "Teeth," "Thin White Lies," and "No Shame," CALM also demonstrates a continuous progression of sophisticated lyricism from the foursome.
5SOS named the album as a special ode to fans and reflect on how far they've come in their lives in "Old Me" as frontman Luke Hemmings sings "Shout out to the old me and everything he showed me/ glad you didn't listen when the world was tryna slow me."
The popular group, formed in New South Wales in 2011, consists of four members: lead vocalist and rhythm guitarist Luke Hemmings, lead guitarist Michael Clifford, bassist Calum Hood, and drummer Ashton Irwin.
CALM is the band's fourth studio album following their self-titled record, Sounds Good Feels Good, and Youngblood. According to the media magazine, The Brag, it is their first album released under Interscope Records – home to artists such as Selena Gomez, Kendrick Lamar, and Billie Eilish – following their departure from Capitol Records after Youngblood.
When talking about feelings toward the album, 5SOS said to fans in an early March 27th Instagram post that "We're sharing the most honest versions of ourselves with you. We hope you love… hurt… and feel with the album while you listen. As we did, creating it."
A New York Post article explained that Hemmings had earlier hinted that their 2020 No Shame Tour, set to begin on May 11th in Dublin, Ireland, and to end on December 6th in Sydney, Australia, will likely be rescheduled with later dates.
Leave a Comment
About the Contributor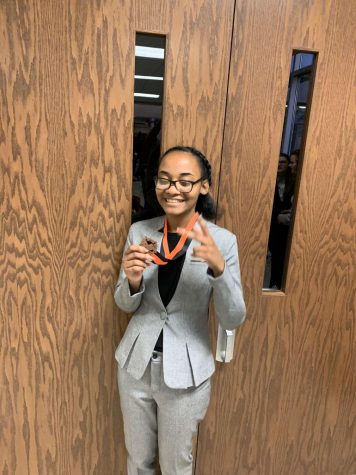 Anaiah Davis, Editor-in-Chief
Anaiah Davis is a currently a senior here at Argo. She is an AP/Honors student, a music lover, and of course, a writer. She enjoys spending time with her...