...
October 13, 2017
Girls Volleyball to Host Charity Match Tonight
Megan Hubiak, News Editor
In preparation for the Volley for the Cure match, the Girls Volleyball teams have also been selling shirts to raise money. Over the last two weeks, the teams have sold over 200 shirts, with all profits also going to the foundation.
September 28, 2017
Argo Argonauts tackle Evergreen Park for Homecoming Win
...
September 15, 2017
View All »
The 100 will Meet Again in Early 2018
Sam Beveridge, Arts and Entertainment Editor
After living 97 years on an international spaceship, resources and air supply are starting to run low. In an effort to save air, and all of humanity, the council aboard The Ark sends 100 delinquent teenagers down from space to see if Earth is survivable.
September 15, 2017
Variety show highlights talents of Argo Students
Megan Hubiak, News Editor
This years Variety Show, put on by the Argo Thespians and open to all Argo students, was packed full of talent, laughs, and a surprise guest appearance. I'd tell you more, but you can watch for yourself below.
September 15, 2017
Argo Theater's "Shrek" Hits It Out of the Swamp
By Rachel Burke and Madison Krzos, Photo by Madison...
May 8, 2017
View All »
President Trump working with Democrats on 'Dreamer' legislation
Megan Hubiak, News Editor
President Trump met with leaders in the Democratic Party to discuss a plan to protect DACA legislation, reports the New York Times. The President is open to legislation that protects undocumented minors in the US, as long as it's partnered with legislation that heavily increases border security. It's notable that the package did not include a border a wall, which was a big campaign point for President Trump.
September 15, 2017
South and West Chicago to receive $40 million investment from Chase
Megan Hubiak, News Editor
According to the Chicago Tribune, JPMorgan Chase will invest $40 million to Chicago's South and West neighborhoods. The 3-year initiative is designed to help stimulate the economy of those neighborhoods as a means to combat crime and violence. Grants will be given to community groups with programs that focus on job training, small businesses expansion, neighborhood revitalization and personal financial health.
September 15, 2017
View All »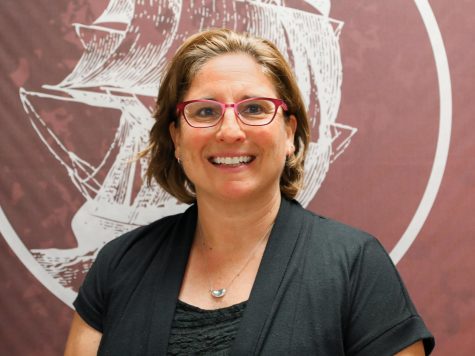 The scoop on Dr. Kingsfield; Fun socks and more!
September 15, 2017
On Monday, I had the honor of interviewing Dr. Jill Kingsfield, District 217's new superintendent....
Senior Banquet – The Beginning of the End
March 21, 2017
By Rachel Burke The annual senior banquet was held on Sunday February 19 at the Crystal Sky Banquets...
Argo Opens Up about Open Campus
February 5, 2017
By Julio Nieto Imagine being able to eat your favorite lunch in the Del Essig Garden or catch a quick...
View All »