Adam Mateja, Staff Writer
October 12, 2019
The 2019 Golden Fleece Play Festival at Argo spanned two days and had nine original plays take part. Golden fleece is a student run play festival, where the students write, direct, and cast in their own plays about whatever they want. The variety show, a collection of different acts displaying a few of the many talented students at Argo, also occurred at the same time as Golden Fleece.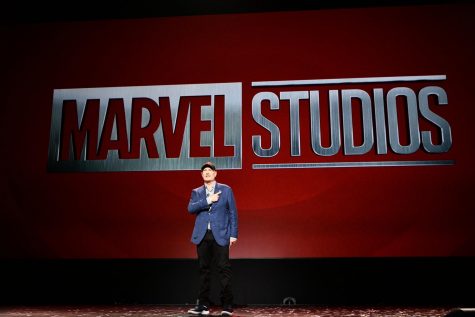 October 10, 2019
Marvel announced a ton of new content including shows for the Disney + streaming service, casting, new movies, trailers, and theme park news at D23 expo this past August.  Marvels conference started with a new trailer for the Marvel Cinematic Universe (MCU) Phase 4 featuring their upcoming movies and new Disney+ shows. Marvel had already previously announced their lineup for Phase 4 back at San Diego Comic Con. Also, at D23 they premiered a trailer for what Phase 4 has in store for the future of the MCU. This trailer was made for visitors who attended the conference but was recorded and posted on many social media services such as YouTube.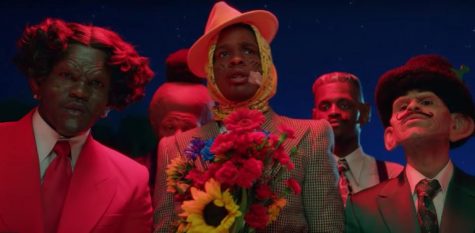 September 17, 2019
In the "Babushka Boi" music video, directed by Nadia Lee Cohen, A$AP Rocky and fellow rappers Schoolboy Q and A$AP Ferg portray bank robbers being chased by cartoonish "pig" police officers. Many have interpreted this as ill-will towards the Swedish justice system or speaking out against the many cases of police brutality in the United States. The climax of the music video shows Mayers and his posse fighting the police in a final "shootout" resulting in the police being turned into pork sausages.
Anthony Youssef, Staff Writer
November 19, 2019
In the course of every student's career they will come across an assignment in which no part of them wants to complete. Whether it be an annoying topic or sheer laziness the precedent still stands that a moment similar to this will inevitably arise. When they are confronted by this, two options appear: to either soldier on and finish the assignment or procrastinate. 
October 29, 2019
As a fellow introvert, I understand that making friends is a difficult task. You have your close friends and you're content with them.  You're okay with being a loner in classes and clubs you have without them, and still see them often… well, more likely you text them regularly and reply to their social medias. You keep in close contact with your friends, and even though you hate to admit it, you're starting to get a bit lonely. This means it's time to make some new friends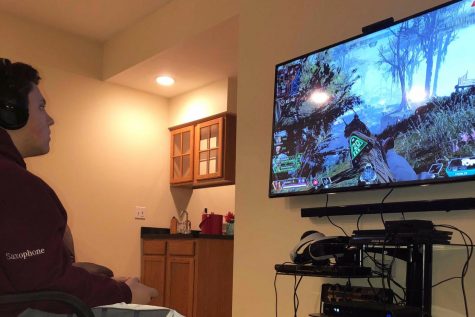 March 1, 2019
The game is easy for newcomers due to the color coding and the jumpmaster system. The color coding matches the color of the weapon the weapon to the color of the corresponding ammo, making it easier for new players to know what ammo each weapon uses. The jumpmaster system is a game feature where a person in each squad gets to choose where to land and their other teammates will follow. This makes it easier for squads to stay together and fight as a team. Of course, if a team member chooses to go someplace different, they are free to do so.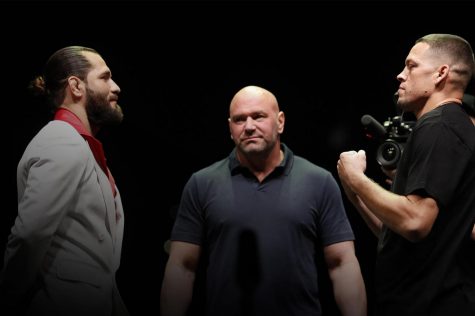 Ryan Perez, Staff Writer
October 3, 2019
This new type of title is also unprecedented in the promotion. No UFC pay-per-view has ever been made without a title of a weight class being the main draw, but these two fighters will put on a show worth watching in one of the most legendary venues in the country.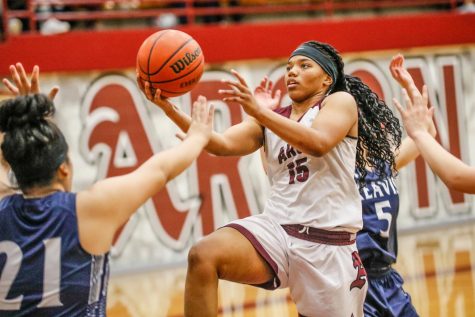 February 11, 2019
The lady Argonauts will face Lyons Township at tomorrow's IHSA Playoffs game which should result in a fierce competition between teams. Argo girls' basketball hold the conference championship title (11-0), along with going (24-3) all season long.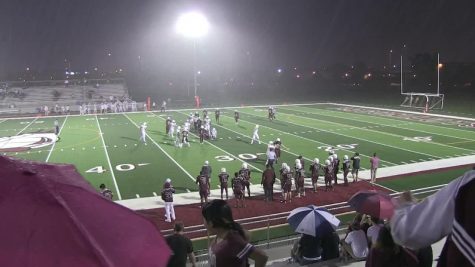 September 1, 2018
Argo football fans were left with a cliffhanger last night as the match between Argo and Lane Tech being rained out, but the game has been rescheduled to pick up again tomorrow, September 2nd at 10:30am.