Nintendo to release three Pokémon games for the Nintendo Switch over the holiday season
Nintendo announces new video games "Pokémon Brilliant Diamond," "Pokémon Shining Pearl," and "Pokémon Legends: Arceus," all set to release in late 2021. "Pokémon Brilliant Diamond" and "Pokémon Shining Pearl" are remakes of the 4th generation Pokémon games, "Pokémon Diamond" and "Pokémon Pearl." The original games have been reproduced and colorfully revitalized for Nintendo Switch. "Pokémon Legends: Arceus" is an open-world game that focuses on the Pokémon universe, providing a game-style like "The Legend of Zelda: Breath of the Wild."
"Pokémon Brilliant Diamond" and "Pokémon Shining Pearl" occur in the Sinnoh region of the Pokémon Universe. The player begins their journey by choosing a starter Pokémon. Pokémon that the player can choose from including the Grass-type Turtwig, the Fire-type Chimchar, and the Water-type Piplup. The player then travels around the region, battling trainers and fighting gym leaders. When the player defeats all eight gym leaders, they gain the opportunity to try to beat the Elite Four, completing the game and their journey as a Pokémon trainer.
"Pokémon Legends: Arceus" brings the player to the Sinnoh region as it existed in the past, before the setting for "Pokémon Diamond" and "Pokémon Pearl." As the player explores the world, they'll come across Pokémon that call this vast expanse of terrain home. To catch Pokémon, players will have to study the Pokémon's behaviors, sneak up to them, and then throw Poké Balls. Players can also battle wild Pokémon with their Pokémon. By throwing the Poké Ball holding their Pokémon near a wild Pokémon, players will enter a battle. This gameplay style will provide an even greater immersive experience than the traditional Pokémon games.
"Pokémon Brilliant Diamond" and "Pokémon Shing Pearl" let new players enjoy the Pokémon world. In addition, "Pokémon Legends: Arceus" appeals to players who want to enjoy a calm, open-world role-playing experience. To learn more about Pokémon and other Nintendo News, visit Nintendo.com/whatsnew/.
Leave a Comment
About the Contributor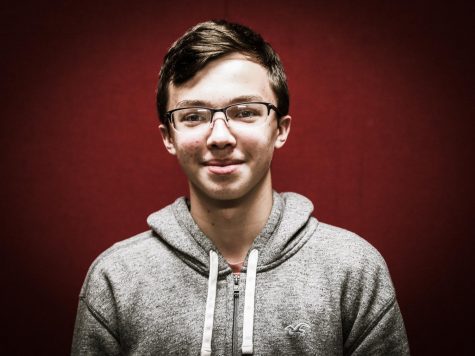 Adam Mateja, Staff Writer
Adam is one of the returning senior Maroon writers. On top of being a huge Nintendo fan, he also enjoys volleyball and playing the violin. Aside from the...