Argo Vibez: The Beginning of Creative Expression at Argo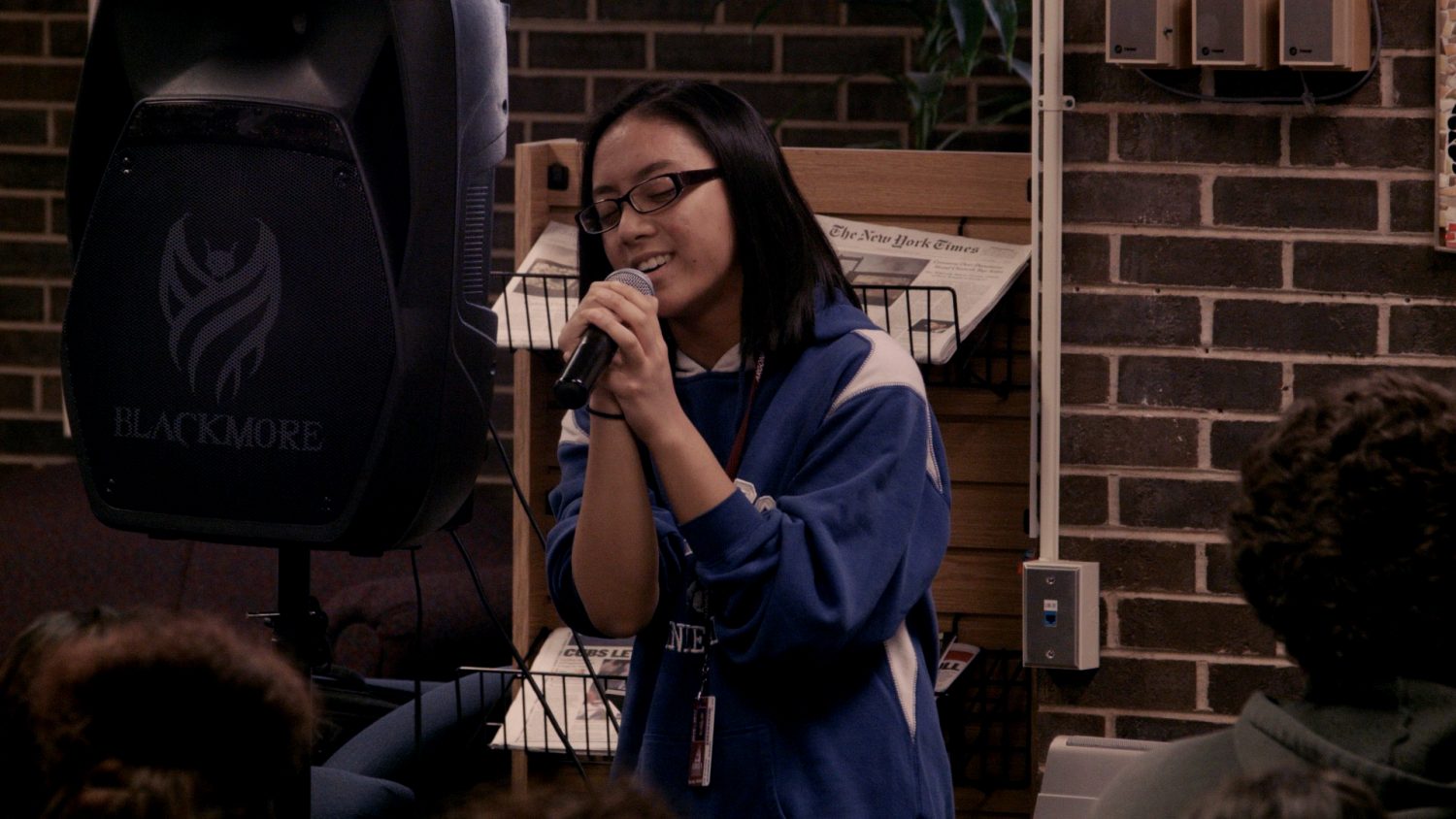 Madison Krzos
December 23, 2016
By: Madison Krzos
Argo Vibez is a musicians dream. A music collaboration project created by David Hernandez has produced six songs from scratch with the help of the orchestra, choir and art department. David wanted to expand his reach so he created the "Argo Vibez" open mic jam session.
Held on October 28th the space quickly filled up with students as the pizzas lined the tables. Most were motivated by the pizza but stayed for the entertainment. This was the case for seniors Breeana Valdez and Karen Garcia, both admitting they're not too into poetry, but didn't expect the wide array of performers that came out to showcase their talents.
Performers included Larry Henderson singing an original gospel song, Heidie Soria performing original poetry, guitarist Josue Mondragon and many others that wowed the crowd. David ended every show with an original song. Karen tells me she was most moved by Michelle Sison's performance of  Ed Sheeran's "Thinking Out Loud" and caught her right in her "feels".
David confidently tells me that during 5th period "The crowd reacted as it I was giving a sermon." Karen and Breeana say many people can agree with that statement. "Some people were really moved by the creativity showcased throughout the day" says Breeana. They both agree that the crowd in general was very hyped and had energy that radiated throughout the room.
Karen thinks Argo Vibez is a nice start but there should be more creative outlets for students. She suggests more events, poetry workshops or even a book club to get more students taking initiative. Breeana agrees and adds "there should be an art showcase that is filled with student art and photography, almost like the tech fait but for the arts."
David wants to hold an open mic every two months and with the turnout he had this time around it is almost guaranteed there will be another. Breeana and Karen encourage David to hold another and say they will definitely be in the crowd. Argo Vibez is a great outlet for students to express themselves and has opened doors for more creative things to come.
To check out the Argo Vibez original songs visit their SoundCloud page.