Seniors Reflect on Their Last Season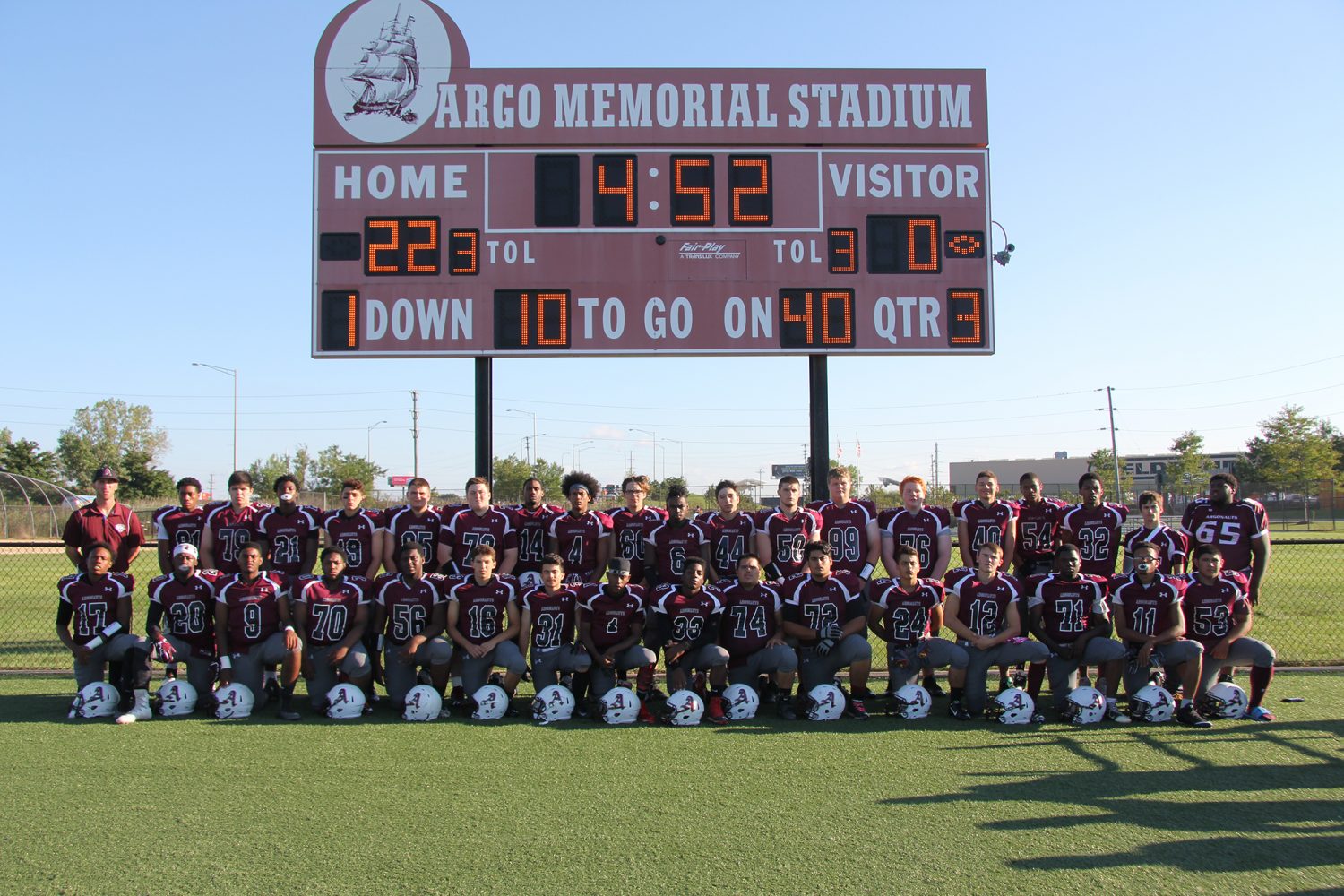 Carolina
December 31, 2016
By: Carolina
With autumn having come to a close, and winter in full swing, we look back on some of the major highlights of the Argo Varsity Football season.
Seniors Robert Ewing, Carlos Garcia, and Xavier Arroyo have been members of Argo Football since their freshman year. I asked these veteran members to summarize some key moments in this years season, and give some insight to their own experiences over the years.
Senior Robert Ewing had a lot to say in terms of a major comeback from the 2015-16 season. "Coming off of an 0-9 season my junior year, we all made realistic goals to improve as much as we could." And they did, improving their record by 1. Looking back on the excitement of the crowd, he reflects on the major impact the win brought to the team.
During the same particular game, Carlos Garcia made the winning touchdown. When asked about this moment Carlos started, "I felt a tremendous weight off my shoulders, knowing that my hard work had paid off and so had the work of the rest of the team." The enormous feat the team overcame of improving their seasons score gave them the opportunity to welcome this feeling of gratitude.
Even though he will graduate at the end of this school year, Xavier Arroyo hopes the improvements continue next season. "I know that with hard work the team can go wherever they set their minds to," he said. With high hopes in minor successes and working their way back up the ranks with determination this hope is sure to follow up.
All three had great things to say about Varsity Coach Evans and his thoughtful advice on what makes great football players. Perseverance and grit came out on top as key factors to the success the team had against Oak Lawn during their season.
Having been on football all four years of high school, all three players said it had a monumental effect on their perspective of work and the payoff that comes with pushing yourself the extra mile. Football season might be over for now, but it's safe to say we may see a major change in the upcoming football season next fall and the same factors pushing the team into a better spot for next year.