The Maroon Crew Begins a New Era of School Spirit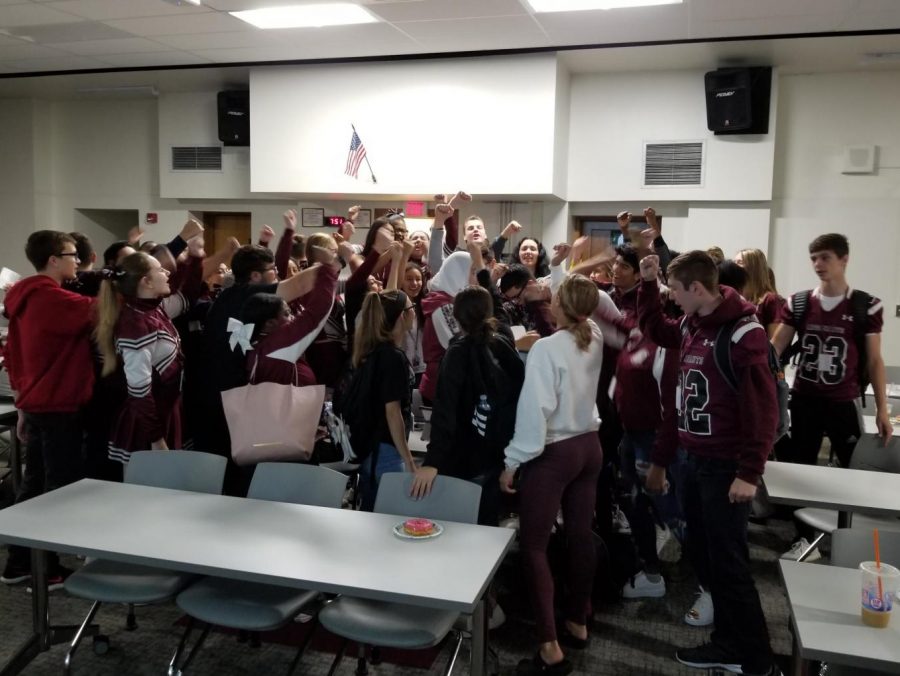 This morning the first meeting for the new Maroon Crew, a club created to promote school spirit and pride, took place in the Student Life and Media Center. Athletes from all different sports and members from all different clubs and activities came together to kick-off this new era of amplified school spirit.
The meeting included talking about different positions that were open for tonight's game, from cheer masters to holding flags on the Football field, to help show off the pride and spirit the crew wants other students to mirror. They also  came up with football game themes to show unity, and to motivate the student body and staff to come together as a collective community in order to support the team. For example, tonight's game is White-Out so put on your white Argo gear before coming to the game!
The Maroon Crew is planning on creating a new era of spirit for students now and in the future, so come help them out and show your support at the game tonight!