From Dynasty to Disappointment: How the Blackhawks Failed
In the 2016-2017 season, the Chicago Blackhawks finished first in their division, with a record of 50-23-9, with 109 points, third in the entire league. This season, the Hawks are last in their division, a record of 32-37-10, with 74 points, 23rd in the entire league. The Blackhawks had made a huge turnaround from last season and have given themselves whiplash this season. So far in this season, they can be classified as one word: Disappointing.  
Where exactly did this disappointment come from? From what I can understand, it started last season, surprisingly. In the very first round of the Stanley Cup Playoffs the Blackhawks went up against the Nashville Predators, who were in a wildcard spot. This should've been an easy series for the Blackhawks who had incredible players like the usual Patrick Kane, Jonathan Toews, Duncan Keith, and Corey Crawford, while the Predators only had a handful of star players, like P.K. Subban, Roman Josi, and Pekka Rinne.  While on paper this looks easy, the actual turnout was the Predators sweeping the Blackhawks with a 0-4 series. This is where the downfall had begun. After being swept, GM Stan Bowman must've been in a panic to make sure this doesn't happen again, because he made some crazy trades and signings over the following summer.  
The summer following the 'Hawks embarrassment, the first major transaction they made was with the Columbus Blue Jackets for Calder Cup winning Artemi Panarin, Tyler Motte and a 2017 6th Round Pick to Columbus for former Blackhawk Brandon Saad, Anton Forsberg and a 2018 5th round pick to Chicago. This trade was absolutely horrendous for the Blackhawks. While Motte was subpar at best, Panarin was phenomenal, some even calling him the "Russian Patrick Kane". Panarin put up 74 points in 82 games in the 2016-2017 season, with 31 goals and 43 assists. He was still on his entry contract, which was only $832,000. While, on the flipside, Saad only put up 53 points in 82 games in the 2016-2017 season, with 24 goals and 29 assists, and was making $5.750 million. The Blackhawks bumped that up to a whopping six million. Six million dollars for someone who they hoped to turn out good. Which, he hasn't. In 79 games so far, he has only recorded 35 points, with 18 goals and 17 assists. While Panarin, in 79 games, has 77 points with 26 goals and 51 assists. Panarin is having an absolutely insane season, and he's making the exact same amount.  
The awful transactions don't stop at just trades. The 36-year-old ex-Blackhawk Patrick Sharp signed a contract with the franchise via free agency worth $800,000. He has played 67 games, and yet he only has 21 points, with 10 goals and 11 assists. Now, if this was two or three years ago, where Sharp put up 55 points in the 2015-2016 season, this would be a no brainer to sign him. However, his old age has decayed his ability, and it went downhill quick. In the 2016-2017 season, in 48 games he put up only 18 points. At least he's doing better than last year, where he was injured for about half the season last season. 
The Blackhawks have relied far too much on star goaltender Corey Crawford, who's been amazing. However, with relying on star goaltending comes horrible decisions. If Crawford ever gets injured or sick, which he has, the team is screwed. Crawford is one heck of a goalie, but the team shouldn't rely on Crawford as much as they have. He's currently out for a long time, with vertigo like symptoms, and hasn't been on the ice since Feb 12th. So far, we have burned through six goalies this season. Our primary goalie, Corey Crawford, has a record of 16-9-2, with a save percentage of .929. Which was phenomenal, but as you have read, he has been injured since December 28th. Our first backup goalie, the fore mentioned Anton Forsberg, has a record of 10-16-4, and a save percentage of .908. Absolutely atrocious. The Hawks needed Forsberg to carry his own weight. However, it isn't the worst of the bunch. We had a 33-year-old rookie in Jeff Glass, who had a record of 3-6-3, and a save percentage of .898. I could go on and on about how this team is burning through horrible goaltending, and they refused to get any solid goaltending via the trade deadline. The Blackhawks may as well keep starting the 36-year-old accountant Scott Foster, who was their emergency goalie on March 30th, after he made 7 saves on seven shots.  
The Blackhawks have been disappointing, lackluster, whatever you would like to call them, in this season. The Hawks have been horrible, and with 3 games left, we can only begin to think about what'll happen in the off season. Who will be fired? Who will be traded?  Who knows. But, just like the rest of the failed Chicago teams such as the White Sox, the Bulls and the Bears, there's always next year.
 
Leave a Comment
About the Contributor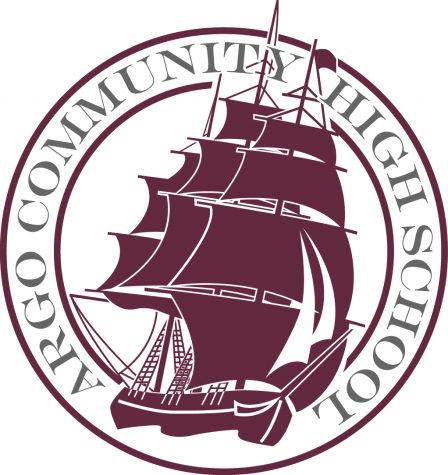 Donavin Wojtkiewicz, Staff Writer
Donavin is a huge hockey fan and also enjoys baseball, and soccer. Aside from the Maroon, he is part of WARG Radio and Argo's Thespian Society. He is known...