Argo Ambassadors Heat it up For a Good Cause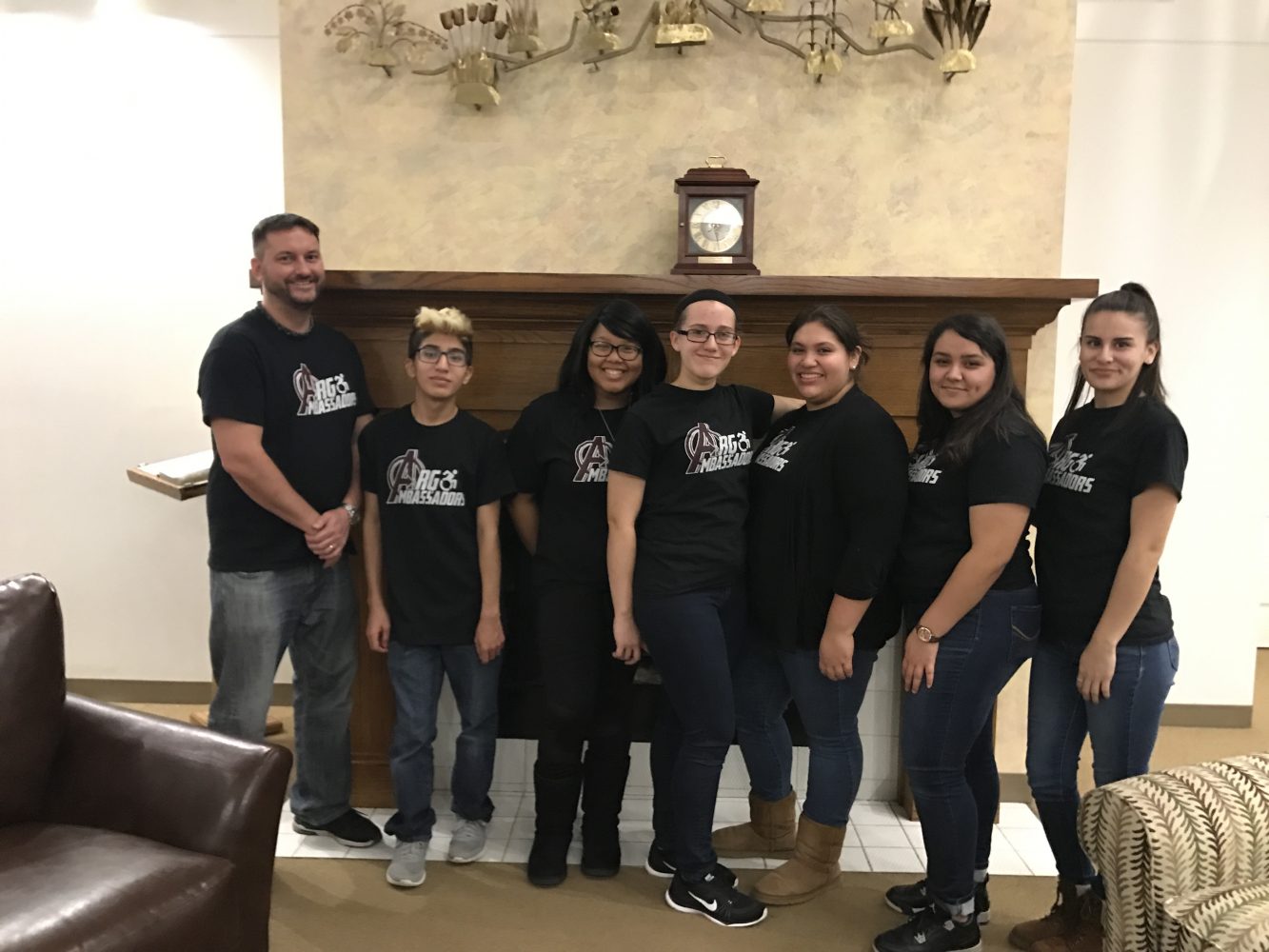 Madison Krzos
February 1, 2017
By Madison Krzos
There was no clowning around for Argo Ambassadors that volunteered at the Ronald McDonald house by Loyola University Medical Center. They prepped, cooked and served a home cooked meal to families with children being treated for cancer.
It all started the night before, the club went to the grocery store and picked up all the items needed. Any Ambassador will tell you there was some difficulty converting the measurements. They didn't let that get them down though, Ambassador Jasmine Gallegos-Montes thought the whole experience was great, she says "It felt really good to know that we were helping out kids and their families".
The club made a "comfort meal", chicken pot pie, potato wedges, a side salad and for dessert, apple crisps with ice cream. Assembled into small teams the Ambassadors took on cooking the meal mostly from scratch.  Ambassador Miranda Serna tells me cooking wasn't as hard as she thought it would be and the food tasted good too. The attendees even went up for seconds!
Club sponsor Mr. Jankowicz enjoyed the whole experience. His favorite part was sitting down to eat and listening to the group laugh to the point of tears. Mr. Jankowicz told me "My hope for this Ronald McDonald House trip and the Ambassador club in general is to show the value of helping others out." Miranda and Jasmine both agree that helping others is such a rewarding experience and the trip was truly a memorable one.
Mr. Jankowicz says the Ambassadors are always planning events. They plan to raise money during autism awareness month by selling blow pops and are planning a field day for the FALP class. Miranda says "It truly is a great club to be involved in and makes you feel great while doing it" and she encourages her classmates to get involved.