The Smashing 2018 Fall Choir Concert
The staged is lined with flowers, and the choirs, led by Mrs. Nicole Durkin, are warming up off stage. Friends and family begin to fill the auditorium as the concert is about to start. The first group to perform is backstage; the lights dim, and the pianist takes his place. The first group walks on stage confidently, and eight weeks of hard work is about to pay off
The Argo choir, consisting of concert choir, show choir, guitar ensemble, and Honors chorale, had their first concert on Thursday, October 18th, in the Portillo performing Arts Center.
The first group that preformed was Show Choir, they performed "Crazy", by Gnarles Barkly, and "Dance with Me Tonight" by Olly Mur. The group consisted of sophomores, juniors, and seniors, they were an audience favorite, gathering the most applause
The next group to perform Concert Choir. The group performed Three songs. "I See Colors", by Pink Zebra, "The Wind Gives Voice to the Trees", by Greg Gilpin, and "Sing On" by Lane Johnson. The Concert Choir consists of kids in their first and second years of choir and had Freshman through Seniors.
Following was Guitar Ensemble performing two Mexican folk songs (the titles of these songs are unknown). Finally, was Honors Chorale. They performed four songs in three different styles. They performed a gospel song, two current hits, and a song in Portuguese.
Overall the concert was a smashing hit. "I loved every minute of it" said Mrs. Soebbing, the band director. "I was really proud of all of them, they put on a great show" said Mrs. Durkin, the choir director.
Most of the performing students, felt they did well, and look forward to the next concert. You can catch the choir, along with the band and orchestra at the holiday collage concert December 6th in the Portillo's Performing arts center.
About the Writer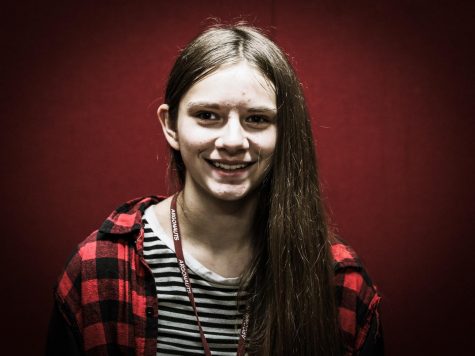 Colleen Holden, Staff Writer
Colleen has an interesting personality that brings fun and laughs where ever she goes. She is a total nerd, especially with Harry Potter, and has a passion...