Girls Volleyball to Host Charity Match Tonight
Megan Hubiak, News Editor
September 28, 2017
In preparation for the Volley for the Cure match, the Girls Volleyball teams have also been selling shirts to raise money. Over the last two weeks, the teams have sold over 200 shirts, with all profits also going to the foundation.
Fish Creatures Swim into Chicago!
Manic Gamebreaker, Arts and Entertainment Editor
January 12, 2018
The Art Insitute of Chicago is opening a new exhibit named, My Room is another Fish Bowl by artist Philippe Perreno. The exhibit contains several helium filled fish-like shapes weighted to hang at different heights, and creates a space that is questioning of other worlds or states of being.
Stranger Things Season 2- It's worth a binge!
Bailey Broniewicz, Editor and Chief
December 21, 2017
The show makes 80s nostalgia live, even if you were born a decade or two after, and watching the show gives true feeling of the imagination and feelings of the times. Check out this new hit on Netflix, and if you don't have Netflix it is time to start your one month free trial.
November 10, 2017
Argo Alum Sgt. Gulotta rocked the drums in the new performing arts center Wednesday November 9th during the Veterans Day assembly, hours before he had to report for deployment to Japan. Sgt. Gulotta graduated from Argo in 2009 and is now a serviceman for the Marines.
February 26, 2018
One of the most horrifying stories circling today's and yesterday's media circuit is the story of 13...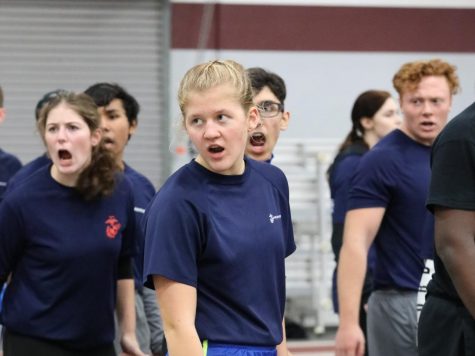 An inside look on Argo students interested in the military
November 9, 2017
With Veterans Day on the horizon, the thought of the military is on many people's minds. I couldn't...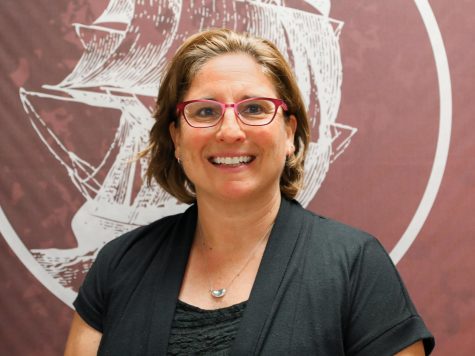 The scoop on Dr. Kingsfield; Fun socks and more!
September 15, 2017
On Monday, I had the honor of interviewing Dr. Jill Kingsfield, District 217's new superintendent....