"Kavanaugh effect" Causes Push for Blue at Midterms
November 6th has the potential to be another turning point for the country- out of the dozen through the last few years. At the end of the day, the American people will be the ones to decide who will be running the country from Capitol Hill.
Historically, midterms have been the point when the opposing party to the executive branch takes it upon themselves to demonstrate their approval or disapproval. Under President Trump, Democrats have wanted to show their disapproval by taking back control they lost during the midterm of President Obama's  last presidency, at which point Republicans had gained control of both chambers of congress.
Ever since the controversial election of 2016, Democrats have declared winning the Senate and the House back as their top priority. They would do as Republicans had done during the Obama administration to Former President Barack Obama during his presidency. Their hope relies on the upcoming Midterm Elections in which the people will vote for their Representatives and Senators.
The so-called "Kavanaugh effect" is being named the reason behind the push against Republicans in polls. It is observed to be boosting the Democrats while leaving GOP candidates not far behind, but far enough to spark movement and worry among some right-wingers. A study by USA Today and Suffolk University showed the confirmation of Brett Kavanaugh as a Supreme Court Justice did have an impact on participants' decision to vote one way or the other, slightly (8%) in favor of Democratic candidates (35%-27%).
All 435 seats in the House of Representatives are up for election. For Democrats to gain control of it, they would need to win over 23 seats that they did not have before. In the Senate, 35 seats are up for the taking and Democrats would need at least 2 new seats to gain control of the smaller, but equally important, of the two chambers.
Many of the key states to win over are very close between the candidates. In fact, too close to call as we'd been able to before the 2016 election. States like Texas, where incumbent senator Ted Cruz is battling off with Democratic candidate Beto O'Rourke, there is a striking of the Democratic Party that hasn't been seen in the long-time red state in a while. Several congressional seats currently held by Republicans will see tight races, including ones representing Americans in Arizona, Nevada, Tennessee, Texas, and Mississippi.
To learn more about the races and candidates, check out 270ToWin's interactive map.
Leave a Comment
About the Writer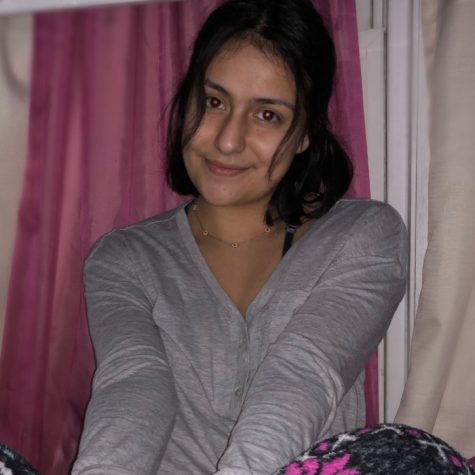 Marboreth Catano, Staff Writer
Marboreth, known by most as Marby, loves family time and her culture. In her spare time, she enjoys watching her favorite shows, such as The Walking dead,...