New challengers approaching in the Democratic primaries
Over the last few months multiple prospective candidates for the 2020 presidential race have launched their campaigns across the nation. Among them have been the likes of Bernie Sanders, Kamala Karris, and Cory Booker, all three of which will fight for the democratic nomination. All these current senators believe they have what it takes to get the U.S. through a political revolution.
Kamala Harris, Senator of California, announced her candidacy in a speech for the first time on MLK day. She based her campaign on a promise of a more fair criminal justice system claiming that the criminal justice system "[is] deeply flawed". Growing up in Oakland, California to a Jamaican father and an Indian mother, Harris was taught from an early age that public service was "noble cause". This belief led her to becoming a lawyer and public prosecutor later in life. Harris has been criticized since the work she did as a prosecutor contributed to the imprisonment of other minorities. She claims her only client, ever, has been "the people."
To commence Black History month this year, New Jersey Senator Cory Booker launched his Presidency campaign on February 1stwith his "We Will Rise" video, a title resembling his campaign slogan "Rise Together." In his campaign launch video, Booker emphasized on bringing America together saying, "In America we have a common pain but what we're lacking is a sense of common purpose." Senator Booker, a figure known to support efforts fighting extreme wealth inequality, has been condemned by Democratic-Socialist groups for his apparent willingness to take on interests of corporate bodies. That starkly contrasts actions taken by Harris, who claims her campaign will not take donations from corporate PACs. The New Jersey Senator is also the co-sponsor of the Green New Deal and believes that it can revive the U.S. economy. Along with supporting environmentally-friendly legislature, he also supports the legalization of marijuana and reform of the criminal justice system.
Senator Bernie Sanders of Vermont is the eldest and most recent candidate to join the presidential race with his campaign launch video titled "I'm Running For President". Some say Bernie lost the Democratic nomination in 2016 because his ideas were simply too radical, however, they are now being adopted and embraced by states and Democrats across the country.  The self-described Democratic-Socialist has been fighting to secure equal rights, assure accessible healthcare, and to make the wealthy pay their "fair share" in taxes since the beginning of his political career. Within the first day of launching his campaign, Sanders raised over $6 million across the 50 states.
After the 2016 election, Democrats began moving in a more progressive direction. The minimum wage of $15 an hour seemed a crazy, out-of-reach idea just a few years ago and now we see many places, such as Illinois, have passed legislature that will do exactly that. As the 2020 presidential election comes near, we will see in what direction each candidate goes for this campaign season.
About the Writer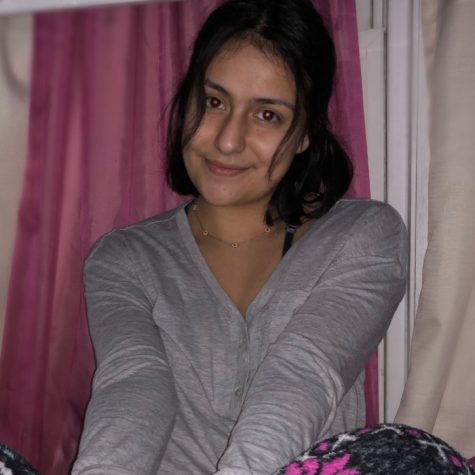 Marboreth Catano, Staff Writer
Marboreth, known by most as Marby, loves family time and her culture. In her spare time, she enjoys watching her favorite shows, such as The Walking dead,...