Breaking Down President Trump's Inauguration Speech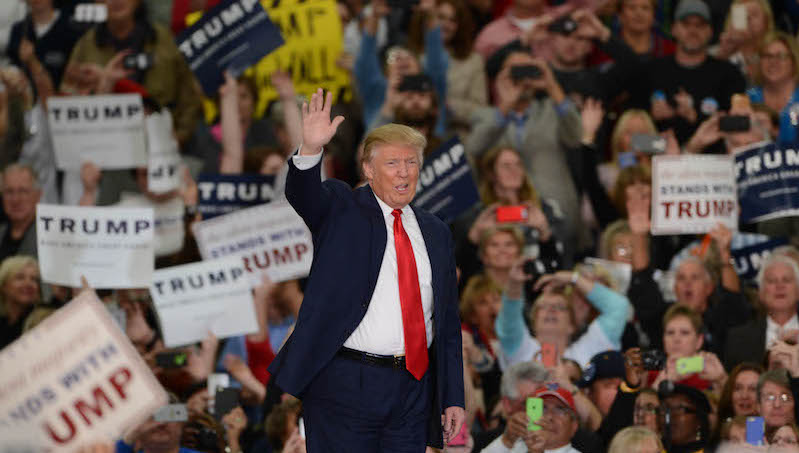 Madison Krzos
January 25, 2017
By Madison Krzos
Donald Trump's résumé needs some updating. Right under businessman and reality TV host is now President of the United States. The Inauguration brought out Americans and Washington's elite on a cold and rainy day. President Trump gave a 17-minute speech that had the crowd cheering, I will explore some of the more interesting talking points below.
President Trump started out thanking the people of America, "the people" were an important theme throughout. He said the power will go back to the people and continued on about his political counterparts. "Their victories have not been your victories; their triumphs have not been your triumphs," President Trump boasted, reaffirming his view that politicians work for themselves and not the people. An ideology that some would say set him apart in this election.
President Trump proceeded to say that it doesn't matter which party controls our government but rather if our government is controlled by the people. Mr. Trump made sure everyone knew that he wanted America to be put first. He declared "America will start winning again like never before". President Trump was able to establish a real feeling of unity within the crowd.
Employment was the next major talking point. President Trump said while the factories went overseas our people were left jobless. Middle class wealth has been redistributed all around the world. This talk brought hope for the millions of unemployed Americans especially when he said every decision will be made to benefit American workers. He even made the bold statement, "I will fight for you with every breath of my body".
President Trump's speech shined a light on his most important issues. Mostly, he wants to give power back to the average American. As an unconventional pick for President, all eyes are on President Trump. Now that he is sworn in all that is left is to make America great again.