Boxing Legends Duke it Out in Anticipated Exhibition
On November 28th, boxing legends Mike Tyson and Roy Jones Jr. got back in the ring for a highly-anticipated exhibition match at the Staples Center. The match consisted of eight two-minute rounds, refereed by Ray Corona.
Tyson and Jones both dominated boxing during their respective careers, accumulating a combined 116 wins between the two of them, 91 of them by knockout.
As the first round began, Tyson went in strong, throwing a few jabs while expertly feinting. Jones struggled to match his energy by blocking and countering. This led them to tying up and chewing multiple times. Tyson took control of round one regarding aggressiveness, but his opponent put up a formidable defense.
Rounds two through eight played out almost exactly like the first. Tyson continued to feint and throw fast jabs, with Jones waiting for an opening. However, Jones seemed to get progressively more winded as the fight proceeded. At some point, it became clear that the boxers knew the only way to win was to get tied up and stall for time, a strategic plan for men over 50.
At the end of the fight, the judges decided to call a draw between Jones and Tyson. Many fans speculate the decision was made to avoid controversy, saying Tyson "clearly won." Nevertheless, it was an entertaining match and Tyson vowed to donate his purse to charity, saying, "We're humanitarians now. We can do something good for the world."
About the Writer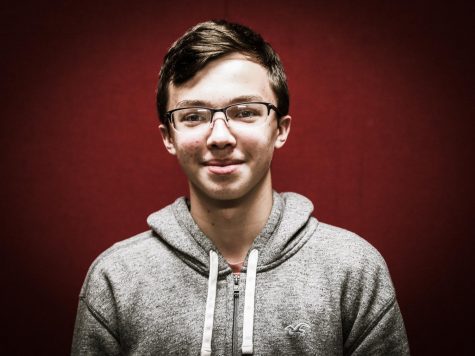 Adam Mateja, Staff Writer
Adam is one of the returning sophomore Maroon writers. On top of being a huge Nintendo fan, he also enjoys bowling and playing the violin. Aside from the...