Argo Students Dive into Something New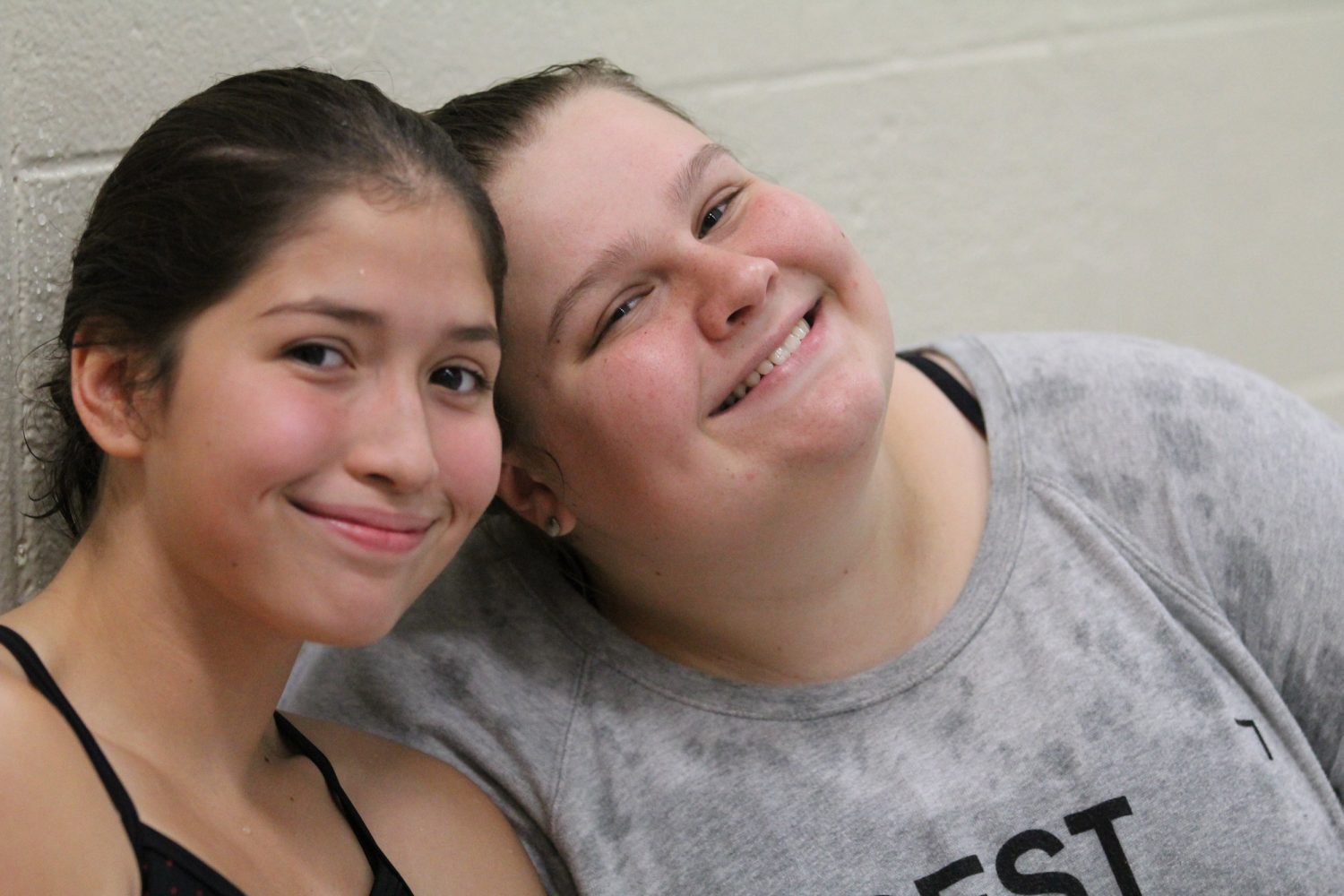 Madison Krzos
January 15, 2017
By: Madison Krzos
Stepping onto the diving board, the crystal clear blue water staring from below. There's only one way you can get down, jump. taking a deep breath, you close your eyes and leap. Hitting the chlorine filled pool with full speed, you come up for air with the satisfaction of trying something new. Many of the divers this year were rookies and experienced the exact same thing.
Junior Kathy De La Torre stepped on to the diving board this year after spending two seasons with the volleyball team. Kathy tells me "It seemed like something fun and different to do. I never really imagined myself doing flips and twists but it seemed fun to try".  In addition to new divers the team also got a new coach. Lindsae Baldes started diving her freshmen year of high school and continued through college but this was her first year stepping up as coach.
Those twists and flips don't just come naturally either. The divers had a practice that consisted of dryland and then wetland. After swim practice the divers would start with stretching and numerous ab workouts then they would get on the boards and practice their dives. Coach Baldes says "The biggest challenge about coaching diving is being able to explain how a dive is performed or what needs to be corrected to make a dive better or easier". Kathy says even learning one dive is difficult, you have to have a lot of discipline and core stability.
All those hours put into practice weren't for nothing, the divers competed at conference at what Kathy says was the highlight of the season. Each diver had to perform numerous dives, which at first seemed impossible to Kathy. Coach Baldes said despite nerves all the girls performed well and Skylar Knouse was even able to grab a second place finish on the JV level.
With her first diving season in the books Kathy is excited for next season. With new head coach Lindsae Baldes in charge she knows there is nowhere else to go but up. She encourages all of her classmates to try diving and take a leap into something new.