Nintendo Celebrates 35th Anniversary With New Games and Consoles
The latest Nintendo Direct, a series of online presentations by Nintendo about new games and consoles, was dedicated to celebrating the franchise's 35th year anniversary. Nintendo announced new titles such as "Super Mario Bros. 35," "Super Mario 3d-All Stars" and "Mario Kart Live: Home Circuit."
The latest Nintendo Direct, a series of online presentations by Nintendo about new games and consoles, was dedicated to celebrating the franchise's 35th year anniversary. Nintendo announced new titles such as "Super Mario Bros. 35," "Super Mario 3d-All Stars" and "Mario Kart Live: Home Circuit."
The first ever game featuring Mario was "Super Mario Bros." released for the Nintendo Entertainment System (NES) in 1985, which has sold more than 48 million copies. "Super Mario Bros." became the foundation for the continuing growth of the Mario franchises popularity.
The franchise's first Mario themed battle-royale was announced in the direct. "Super Mario Bros. 35" puts the player in a battle-royale, a last-one-standing wins scenario, against 34 other players. During the game, the player will battle others while racing to the finish flag. Like "Super Mario Bros. 35," "Fall Guys" is another game that follows the battle-royale format, which has gained a large following shortly after its release. "Super Mario Bros. 35" will be available to play starting October 1st, 2020 until March 31st, 2021 as a digital-only exclusive to Nintendo Switch Online members.
Mario platformers aren't the only thing Nintendo announced. They also announced a new Mario Kart game. Mario Kart Live: Home Circuit is an augmented reality
racing game that takes place in the real world. The player controls a toy sized Mario Kart themed car via their Nintendo Switch and races them against other players. The player creates their own course throughout their house, or any other setting they want, by placing gates that come with the game. This new innovative type of Mario Kart game gives the player more freedom of choice for their tracks, which they can always modify with real world objects. The game supports local multiplayer with up to 4 players. "Mario Kart Live: Home Circuit" launches October 16th with two options, either a kart with Mario or Luigi sitting in it, each at a retail price of $99.
If the price of "Mario Kart Live: Home Circuit" is too much, "Super Mario 3D All-Stars" is a less expensive option for fun. "Super Mario 3D All-Stars" is a compilation of three popular 3D Super Mario games. 3D All Stars combines "Super Mario 64," "Super Mario Sunshine" and "Super Mario Galaxy" into one game. The games provide more than 60 hours of fun. "Super Mario 3D-All Stars" releases September 18, 2020 as a limited time exclusive until the end of March 2021.
Nintendo announced a strong lineup for the Fall 2020 game season regarding the Mario franchise. The Nintendo Switch will get the Zelda themed hack and slash game "Hyrule Warriors – Age of Calamity," and first-person shooter "Doom Eternal" this year. To learn more about new Nintendo releases and other Nintendo news, visit Nintendo.com/whatsnew/.
Leave a Comment
About the Contributor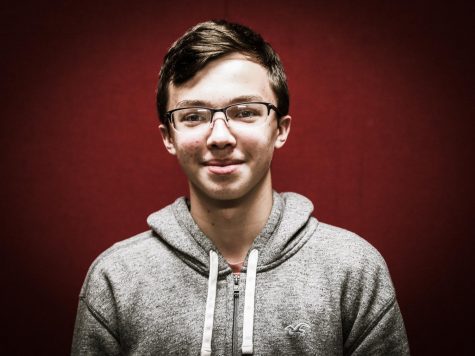 Adam Mateja, Staff Writer
Adam is one of the returning senior Maroon writers. On top of being a huge Nintendo fan, he also enjoys volleyball and playing the violin. Aside from the...