Hot Games for the Holiday Season
Sony's PlayStation 4 (Ps4), Microsoft's Xbox One, and Nintendo's Switch are all expecting new game titles in 2019. After a successful E3 2018 (a gaming convention held in different major cities each year) announced games ranging from sequels to brand new releases from small studios. They include genre's ranging from First Person Shooters (FPS) to Role Playing Games (RPG). 
 Console exclusives for the Ps4 that Sony announced at E3 2018 include two open-world survival games, Days Gone and Death Stranding. The highly anticipated The Last of Us Part Two and Ghost of Tsushima will be released throughout the Spring and Summer of 2019. Games that are only made available to both Ps4 and PC are Left Alive, a shooter and action type style, and Wolfenstein Cyberpilot, a Virtual Reality flight simulator. 
 On the other side of the spectrum is the one Xbox One exclusives that were premiered at Microsoft's Xbox panel at E3 2018. It is the old school platforming game Battletoads, which hasn't had a new release since 1994. However, there are games that are only available on Xbox and Pc which are Gears of War 5, an addition to the Gears of War series, Halo Infinite another addition to a pre-existing series, and Session, a skating game. 
 Exclusives for Nintendo's the Switch that were announced a E3 2018 include Fire Emblem: Three Houses, an addition to the hack and slashing sequel to Fire Emblem Warriors, and Metroid Prime 4, an addition to the Metroid series. 
 Long awaited games for all consoles in 2019 that will be enjoyed by all ages and by all fans include the addition to the Kingdom Hearts series, Kingdom Hearts Three, Trials Rising, Tom Clancy's the Division Two, Doom Eternal, and finally The Elder Scrolls 6. 
All games will be loved and criticized, however you will find something that you enjoy. 
About the Writer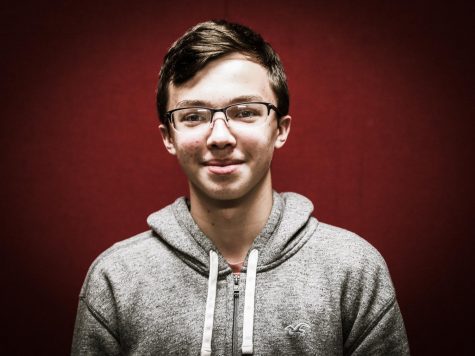 Adam Mateja, Staff Writer
Adam is one of the returning sophomore Maroon writers. On top of being a huge Nintendo fan, he also enjoys bowling and playing the violin. Aside from the...