POMS: struggles and experiences in the season
These girls from Argo Community High school give everything they've got to Poms. However, they love and enjoy what they do. Some of these ladies don't get much of a break in the summer because they have to come up with routines so they can perform for football and other sports.
"I've been in Poms for so long. It can be really stressful trying to not only be as good as the other girls but be good for the performance and be good for the coach and have to be the most flexible and have facials. So, it can take a massive toll on you," said Madison Robles, a senior at Argo.
These girls now have an extra responsibility to their life. They have to be role models once all the attention goes to them when they perform. They have the pressure of their coach and the crowd on their shoulders when they perform.
"Poms is tough on you, and you have to be more committed to it," said Karen Flores, a senior at Argo.
It feels like they start early in the summer, but POMS has to perfect their routines over and over again until its perfect. They practice after school for about three hours and some of these girls go the extra mile and even practice afterwards.
"We start early in the summer, so they don't feel they are in rush to learn them. They have plenty of time to learn them. We practice a little bit each day, so we keep remembering them and keep them fresh in our mind," said Dawn Palmer, the coach of Poms.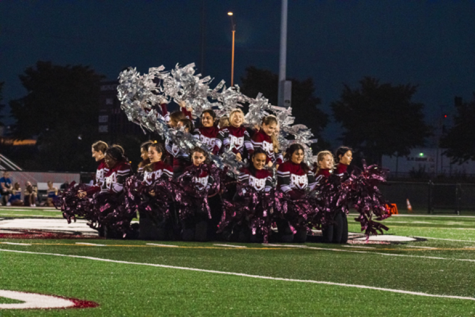 Even though some girls feel stressed, performing brings them joy. They use it as an escape. Some of the girls would even say that it even alleviates stress at times.
"I love performing, all the stress and all the downfalls for me is really made up when I'm performing," said Robles.
Additionally, while they perform, these girls feel different emotions that spark only when their performing. Like a lifetime of emotions at once.
"It's literally the best feeling in the world…You have so much adrenaline in you that when your performing it feels like the music is going so slow. But when you finally finish, everyone is cheering, and you are just standing there for a few seconds. It's like nothing can compare with that feeling," said Flores.