The playoffs and last football game of the season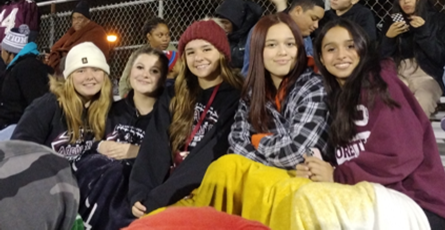 Argo Community High School made the playoffs for the first time since 2013 and for the fourth time in school history so this was very exciting. Varsity coaches Rossberg, Korkosz, Malec, Wertz, and Klotz had been working hard with the team. Head football coach Rossberg also recently got a shout out from the Chicago Bears being named "Coach of the Week" which honors outstanding Illinois high school coaches who develop players' football skills and knowledge, character, leadership, discipline, and teamwork abilities. The Bears will make a $2,000 donation to the Argo football program.  
He stated, "I enjoy coaching for the pure fact of what it teaches you as a young student-athlete.  Football is one of the ultimate team sports 11 players on the field have to be working as one to make a successful play.  If one person does not do their job, it can mess a whole play or sequence up. This relates to our four core values, which we address all the time: Accountability, Teamwork, Resiliency and Pride.  These are all values that translate directly to life and that is what the game of football can help teach you.  I enjoy going out to the field everyday, preparing to compete, and giving these student-athletes an opportunity to be successful and teaching them what it takes to be successful. Nothing in life is given to you, it has to be earned.  Preparation and hard work can get you there and we as a coaching staff work hard to help instill these values to progress the program.  We enjoy seeing our players grow in the game of football and outside as they move forward in their lives.  To me, that is the most enjoyable part of coaching."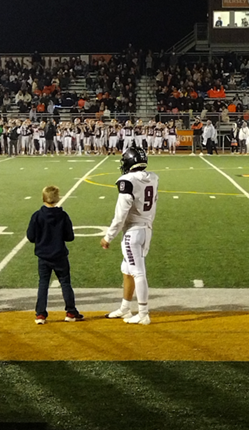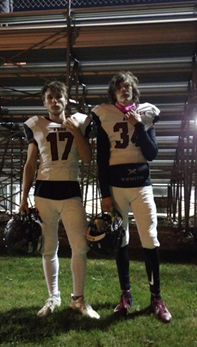 The Playoffs Game was on October 28th, 2022, in Arlington Heights at the Roland R. Goins Stadium and against the Huskies. Along with taking cheer, band, and football, Argo had a fan bus for Argo students only who wanted to go see the game as well.  
The results of the game were Hersey 49/Argo 14. While Argo won't be continuing in the playoffs it was a noteworthy experience for the team.  
Argo went 5-4 on the regular season and with those great wins, football is now over until next year.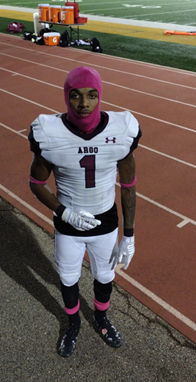 When asked how him and his teammates have grown this season player #1, Davonte Evans wrote, "We just put the work in on the field and off the field. We all came together and built a relationship." This was an unbelievable season for the Argonauts!