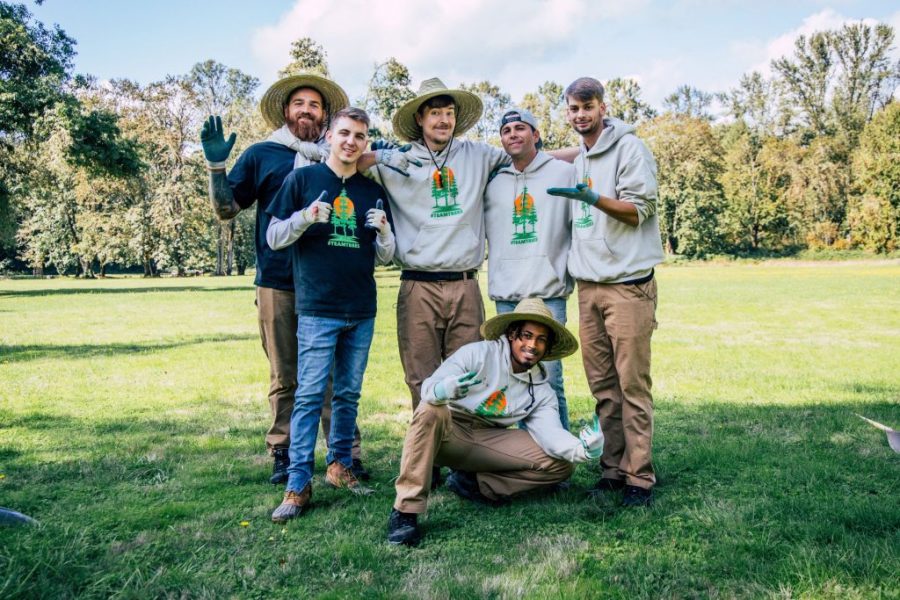 Jimmy Donaldson and Mark Rober have raised over $15.6 million towards planting trees, all in less than four weeks. The fundraising challenge, which goes by the name #teamtrees, was created with the goal being to plant 20 million trees by 2020.
The fundraiser was started by Jimmy Donaldson, known as Mr. Beast on YouTube, and Mark Rober, a former NASA engineer and YouTuber. Donaldson and Rober partnered with the Arbor Day Foundation to plant a tree for every dollar donated until the end of the year. The Arbor Day Foundation is a nonprofit organization dedicated to tree planting. The Foundation's stated corporate mission is "to inspire people to plant, nurture, and celebrate trees."
The initiative first gained its momentum when fans of Donaldson suggested he plant 20 million trees to celebrate reaching 20 million subscribers on YouTube. Rober partnered directly with Donaldson to co-launch the fundraiser. Donaldson uploaded a YouTube video explaining his plans, which claimed the top spot on YouTube's trending page. Numerous YouTubers have also joined in on the movement.
Notable YouTubers such as Rhett & Link, Jeffree Star, The Slow Mo Guys, PewDiePie, and The Try Guys, have all helped to promote the campaign. PewDiePie, whose real name is Felix Arvid Ulf Kjellberg, donated 69,420 trees. Another popular YouTuber, Jeffree Star, donated 50,000 trees.
Top contributors include Elon Musk, the CEO of Tesla and SpaceX. Musk donated a million trees but was still beat for the top spot by Tobi Lutke, the CEO of Shopify, who donated a million and one trees. The CEO Twitter, Jack Dorsey, also chipped in, donating a combined total of 350 thousand trees. An additional 50,000 trees were donated in the name of the government of Ukraine.
The trees will be planted in a variety of forests on public and private lands starting in January 2020, with the goal being to have them planted no later than December 2022.