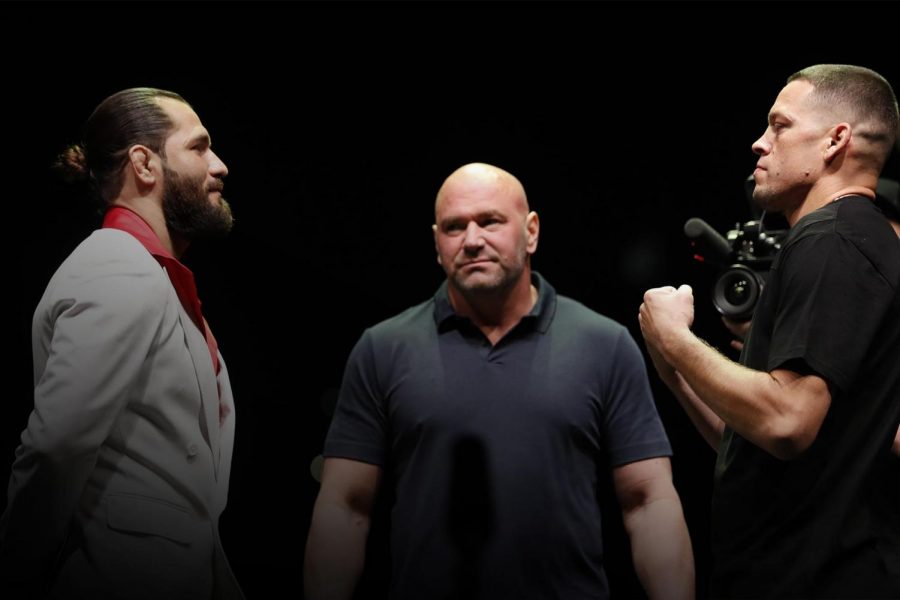 Dana White has recently confirmed that the fight between Nate Diaz and Jorge Masvidal will be for a newly created title known as the "BMF" belt, which stands for Baddest-Mother–F*****. The Diaz vs. Masvidal bout will take place on UFC: 244 at Madison Square Garden. 
The fight community long-awaited the return of Nate Diaz which finally came on August 17 against Anthony Pettis. The outcome left Diaz the winner by unanimous decision. UFC Commentator Joe Rogan entered the octagon to interview Diaz about what is next for the star. Nate Diaz decides to answer by calling out Jorge Masvidal who was in attendance looked extremely joyful to accept the challenge. 
Just days later the fight between the two men was made official. This might be contributed to Jorge Masvidal's recent rise to stardom with shocking knockouts of Darren Till and previously undefeated Ben Askren. Masvidal broke the record for fastest knockout by hitting Askren with a flying knee, ending the fight in only seven seconds. 
This new type of title is also unprecedented in the promotion. No UFC pay-per-view has ever been made without a title of a weight class being the main draw, but these two fighters will put on a show worth watching in one of the most legendary venues in the country.