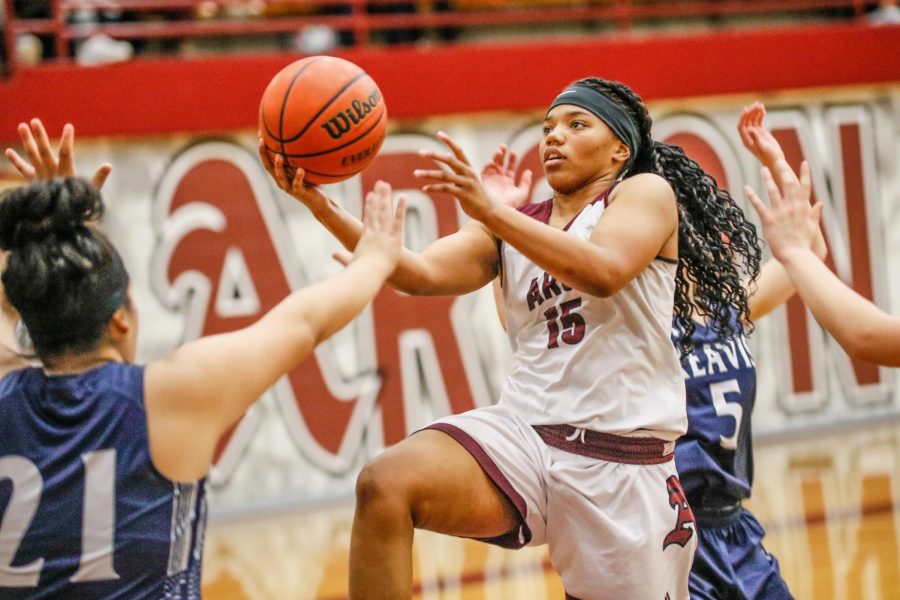 The Argo girls' varsity basketball team will play one of their most crucial games tomorrow, Tuesday, February 12th in the Swanson gym at 7:30p.m. The lady Argonauts will face Lyons Township at tomorrow's IHSA Playoffs game which should result in a fierce competition between teams. Argo girls' basketball hold the conference championship title (11-0), along with going (24-3) all season long.
If the Argonauts can stay victorious throughout the remaining regional playoff games, they will advance onto the sectionals play offs. The lady Argonauts team is filled with a surprising mix of players with many talents and strengths. Tadriana Heard is known for scoring points and putting the team in the lead, Hailey Lyczak is known for her defensive and offensive skills, while the Tovar sisters offer constant 3-pointers and defense. The team is a force to be reckoned with as they are not likely to give up but bounce back and hit even harder when they are challenged.
Earlier this week, many of the lady Argonauts were up for All-Conference titles, including Breana Dugans, Tadriana Heard, and Rebeka Tovar. With honorable mentions to Hailey Lyczak and Montserrat Tovar. In addition to that, UWM commit, Tadriana Heard was name SSC Conference player of the year.
Tomorrow's game will be at home in the Swanson Gym at 7:30p.m. vs. Lyons Township for the IHSA Regional Playoff tournament. Admission to the game is $5 to the public and $2 with a student ID. If you can't make it out to the stadium, Argo will also be streaming the game live on their media site.