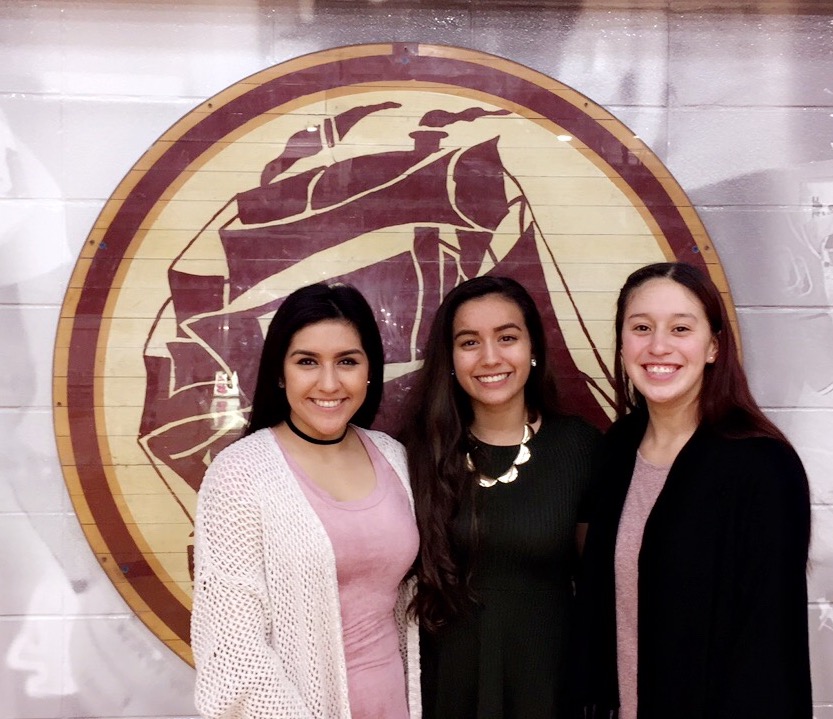 By Madison Krzos
The Argo girls' varsity basketball team are conference champs, again. After a victory against Richards the team also went undefeated in conference. The team celebrated their seniors at the game as it was their last home game of their careers as Argonauts.
Three seniors were honored: Sam Perez, Carolina Tovar and Alexis Loza. The three were on the starting lineup along with Chatori Tyler and Tadrianna Heard. Argo was able to pull off a 52-45 win with Tyler putting up 24 points and Heard with seven assists. As the final buzzer went off you could hear the team chanting "undefeated, undefeated, undefeated!" Loza says this undefeated season has been her favorite memory of being on the basketball team.
The gym was decorated for the three girls by teammates with posters and balloons. Tovar had a message for her teammates, "I want them to know that I love them very much and I will miss playing with them." Tovar mentions a game winning three pointer she made, along with the assist from Loza, as being the most memorable thing during her basketball career.
Two-year varsity player Sam Perez says she will mostly miss "The girls, the coaches and just being with them on weekends and after school." Tovar and Loza both mentioned they will also miss their teammates and just the game itself.
With another undefeated conference season the team seems to be leaving quite the legacy. As for Alexis Loza's legacy, she just wants her teammates to remember her beautiful singing voice in the locker room.
The team will move on to regionals later this month.